New Mexico High School Football Preview

NMP is the State's prep football leader and being that it's the month of August, it means it's officially the start of the 2011 prep football season. Buckle your chin straps and get ready for non-stop coverage. We're going to bring our "A Game" every day, so join the site and don't miss a beat of the prep coverage.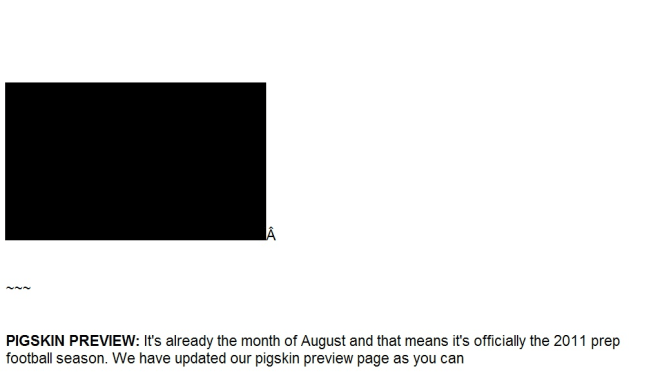 cleveland set to defend district 1-5A title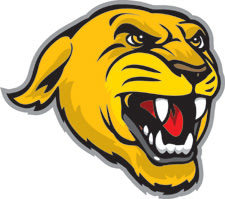 Cibola Cougars
Cleveland Storm

Rio Rancho Rams

Volcano Vista Hawks
tons of questions marks loom in albuquerque's top flight district

Eldorado Eagles

La Cueva Bears

Manzano Monarchs

Sandia Matadors
mayfield or las cruces: which southern power will take 3-5A?

Alamogordo Tigers
Summer Buzz: Besides beating Gadsden last year, Alamogordo struggled in the district going 1-3 in district and 2-8 overall on the year. They missed the play-off and ended the year with losses to Onate and Las Cruces by a combined 77 points. They lose next level prospect quarterback in Kellen Hester which looks to be their toughest player to replace on offense. Alamogordo always has speed and this year their speed back looks to be Michael Luna. Other players to watch for include Nate Martin, Tanner Graham, and Justin Phillips. They might have less talent than last year, but they look to be a better team chemistry wise in 2011.

Gadsden Panthers
Summer Buzz: Gadsen finished 2-8 on the year in 2010 and missed the play-offs. They were 0-4 in the district playing Alamogordo very close in a two score loss. The bad news is they lose 235 pound fullback/running Matthew Minton to graduation, but the good news is the Panthers continue to improve under Jim Hite who is their head football coach. They play a tough schedule but could be in at least four to five games this year. Making the play-offs is unlikely, but winning 3-4 games is an achievable goal for a transforming program.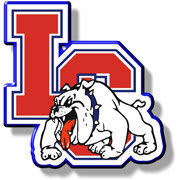 Las Cruces Bulldawgs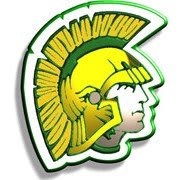 Mayfield Trojans
Onate Black Knights
Summer Buzz: Onate had a very tough season in 2010 and started off the season losing their first five games. At the end of the year Black Knight Long Time Head Football Coach Kelley Mckee was let go and young buck Caleb Hull was hired as the new football coach. The Black Knights will look to defensive players like Geoffry Smelser, Josh Holguin, and Aaron Esquibel and on offense look for Raymond Carjarbal to be their do it all player and the team's quarterback. Black Knights can go no where but up in 2011.
can carlsbad really win two-straight district titles this season?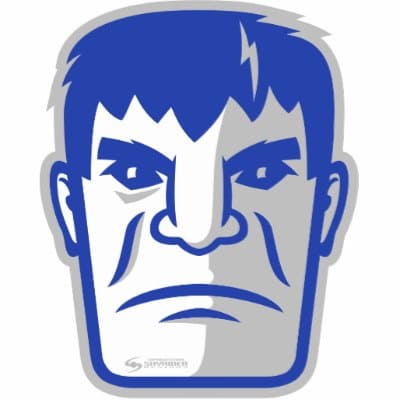 Carlsbad Cavemen

Clovis Wildcats
Summer Buzz: The Clovis Wildcats were under .500 last season, but still nearly beat the 10-2 La Cueva Bears down the stretch of the season in 2010. This year they return key athlete Tre Orozoco who will take over for Jordan Hill at quarterback and Kenneth Betts the 6-foot-5, 290 pound defensive tackle that could emerge as a D-1 player by season's end. Running Backs like Boone Wheeler and Taylor Lee will be very different backs that Quran Wiggins and Raymond Beachum, but they'll have more of a blue collar type work ethic which makes those backs tougher to take down during the season. Defensive backs like Eddie Trevizo, Miley Chavez, and DJ Blackmon make for a good secondary. Key note: The last time Clovis went under .500 was in 2000. In 2001 they went 13-0. Also, Chad Roanhaus is the new offensive coordinator.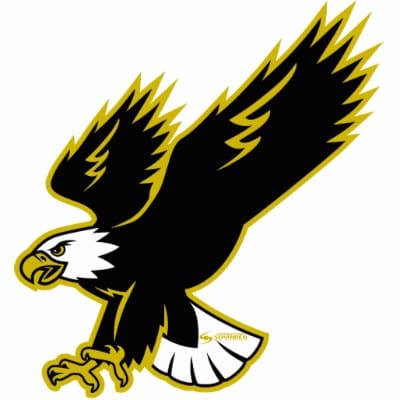 Hobbs Eagles
highland hornets have too much talent

Albuquerque Bulldogs
Summer Buzz: Last year the Bulldogs went a dismal 1-9 and let go of head coach Joe Anaya at the end of the season. Their lone win came against Atrisco Heritage a team that had zero wins in the 2010 season. The Bulldogs hired Michael Zufall in the off-season and from following Zufall on social media the off-season momentum seems to be high in Bulldog Country. Of course they play a very tough schedule as one of the smallest Class 5A programs, but a two to three win season is possible with a few quality returns coming back. Watch for standout Jared Griego to be their guy this year.  

Highland Hornets

Rio Grande Ravens
Summer Buzz: The Ravens like two other teams in their district lost their head coach in the 2010 season. They hired Jim Danner a former La Cueva Coach/Belen Principal in the off-season as they will try and resurrect their program that won just two games in the 2010 season. The Ravens may have lost their head coach, but the good news is that they return 6-foot-2, 210 pound receiver Jaylen Spraggins. Spraggins is a dangerous player that can do work on the defense if Rio Grande can find a quarterback to get him the football. Rio Grande is more than likely in for another tough season. It's going to be a tough place to win, especially now that Atrisco Heritage opened up next door.
Valley Vikings
Summer Buzz: The Valley Vikings played some teams tight last year, but just could not pull out many "W's" when the rubber hit the road. Last year they lost to Alamogordo by three and lost to district runner up West Mesa by two scores. This year, everyone has high expectations for the Vikings as they return a few key players from last year's roster. They play in a conference that does not have many big boys, so winning three district games could get Valley in the play-offs if they are able to win at least two out of conference games. Valley has not done much in a long time and we see that being the case this year. Valley continues to struggle.

West Mesa Mustangs
Summer Buzz: The Mustangs won seven games last year before losing to Carlsbad in the first round of the 2010 play-offs. Last year was the best season for Head Coach James Palacios as a head coach and a big part of that came form having a 6-foot-4, 245 pound quarterback in Matthew Jaramillo. Jaramillo is now a member of New Mexico State, Palacios resigned just a few weeks ago, but West Mesa still has a few big time receivers like Chris Kline, the question is who will be the quarterback and can he compare to Jaramillo. West Mesa has a very favorable schedule again and if they can steal three wins in the district, the West Mesa Mustangs could be dancing once again into the play-offs.
aztec once again the clear leader in district 1-4A

Aztec Tigers
Summer Buzz: The Aztec Tigers posted one of their best seasons ever going 13-1 on the season, but again came up short in the title game losing to Artesia in Artesia 45-34. The Tigers lose a ton of offensive and defensive starters to graduation, most notably include Blue Chip Offensive Linemen Matthew Hegarty who committed to Notre Dame, 100 touchdown passer Brycson King, and 1,000-yard receiver Tylin Hirsch. On defense they lose Linebacker Hank Strauss, Jeremiah Hickman, and two-way linemen Dylan Ruiz. The good news is the Aztec Tigers will simply reload with tons of talent. Taking over for King is Adam Lucero who has played back up to King since being a freshmen. He has big time talent. Watch for Michael Perry and Bryce Grady to make for two very versatile running backs and up front Jeremy Hathcock returns as the sole offensive linemen returner. The receivers will like be 6-foot-5, 195 pound Ty Antencio and and Josh Folk. On the defensive side of the football Aztec returns two monsters up front in 310 pound Dustin Baker and 355 pound Michael Cowden. As you can see Aztec again has the pieces to win the whole thing, the question is will they?

Bloomfield Bobcats
Summer Buzz: In their first year in Class 4A the Bobcats went 2-8 and finished last in district. They lose a few key players to graduation, but Head Coach Bruce Hatch does return some good talent and it starts with one of the best all-around athletes in Mikey Loy. Loy is one of the best athletes you don't know about and a deadly special teams player. It's going to be tough for Bloomfield to compete with the big dogs once again, but they should at least be a .500 level type team in 2011.
Farmington Scorpions
Summer Buzz: Last year the Farmington Scorpions won nine games, which his a true testament to the work that Head Coach Gary Bradley has poured into the program. With Farmington being the New Mexico Baseball Mecca, winning 9 to 10 games in Farmington is tough to come by. Last year they only lost to two New Mexico teams (Aztec/Artesia) and that is something to be proud about and a sure sign that their program is moving in the right direction. With dual threat quarterback Daniel Lacey returning, the Scorpions should again have a very powerful running game. They do lose some key linemen, but looking at their schedule there is no reason Farmington should not be again in the mix come play-off time.

Kirtland Central Broncos
Summer Buzz: The Broncos were just a few games under .500 last year and have not really seen the same success they had under Coach Bill Cawood since the take over of Tom Adiar, however this year could be Kirtland Central's best shot at making the 2011 play-offs under Adiar. They return Joe Adaor who is the team's top athlete, return Easton Sherwood who will be slated as the team's running back, and Tyler Flack looks to be their top offensive linemen. On the defensive side watch for Isiah Raymond to be their impact linebacker. Kirtland Central could be a sleeper in 2011.

Piedra Vista Panthers
Summer Buzz: Piedra Vista's season was filled with some big time highs and lows last season and while they finished out in the middle of the district when it was all said and done, the Panthers had a ton of underclassmen get reps, which will benefit them this coming season. Returners to watch include Stratton Waller, P.J. Cross who should be the team's top linebacker, Bryson Martinez as the team's top receiver, and athletes like Matthew Martin and Isaiah Valdez. They'll need some linemen to step up over the summer time and need either Valdez or Martin to emerge as the starting quarterback. With a solid coaching staff a good schedule, Piedra Vista should be dancing into the play-offs in 2011.
can bernalillo really make a run at three straight district titles?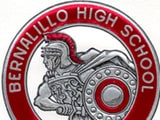 Bernalillo Spartans
Summer Buzz: Last year the Beranillo Spartans won the district by going a perfect 4-0 when it mattered most. Though they were pounded by Farmington in round one of the play-offs, Bernalillo has maintained to emerge into become a play-off team rather than a bubble team under Coach Ken Noel. The Spartans lose Running Back Jordan Ludi and Receiver James Roy, but return Quarterback De Vante Thomas who looks to be one of the better dual threat quarterbacks in the Northern Region of the State. Going for a three peat as district champs is their goal and a not so far fetched one at that.

Capital Jaguars
Summer Buzz: Josh Wallace lasted less than a full year as Head Coach as the Capital Jaguars as the struggling 4A program had yet another losing season. Since the departure of Coach Stephen Castillo, the Jaguars have turned into a 4A doormat team, but new life could be sparked with former UNM Player Charles Moss taking over the program. The Jaguars don't return much, but there are rumors that 6-foot-1, 250 pound basketball star Mikey Lopez could be the team's quarterback in 2011. If Moss can get more than 40 players out this year, Capital should win at least three games this coming season.

Espanola Valley Sundevils
Summer Buzz: The Espanola Valley Sundevils once again struggled as a football program under first year Head Coach Joe Jiron. The Sundevils scored a dismal two-touchdown average on the season and will need to improve if they want to play sleeper in the district. Returning for the Sundevils is Quarterback Michael Aragon, Running Back Antonio Garcia, James Martinez who will be the team's top linemen, and Lucas Bustos an athlete that can play both sides of the football. Espanola Valley is going to make a small step forward in year two under Jiron.

Los Alamos Hilltoppers
Summer Buzz: Los Alamos more than likely felt as though they very much underachieved in 2010 under first year Head Coach Garett Williams. The Toppers had some very good running backs, but plaguing injuries and a key loss to Bernalillo late in the season had the Toppers watching the play-offs from home. One of these days Los Alamos is going to be back. They have some good size and always are able to muster a fullback/halfback hybrid. 190 pound linebacker/running back David Knapp could be that guy and watch for 6-foot-0, 250 pound linemen Nate Robbins to have a monster season. Here comes the Toppers, the district better get ready.

Santa Fe Demons
Summer Buzz: In their first year in 4A, Santa Fe High's Football Program took a major step forward from playing teams similar to their competition level. In 2009 playing in 5A Santa Fe High went 0-10, so winning five games the next year is a great sign. The bad news is next level prospect Jason Fitzpatrick who passed for 1,800-yards transferred to Rio Rancho for his senior season. That is a big time loss, but the Demons will replace him with dual threat Jordan Booth-Homer and watch for speedster Josh Roybal to be their all purpose back. Santa Fe, Los Alamos, and Bernalillo will once again fight for the district title. Could be Santa Fe's first trip to the play-offs in several seasons.
with no silver in the mix, district 3-4A is again wide open
Chaparral Lobos
Summer Buzz: Under First Year Head Coach Thomas Smith the Chaparral Lobos won the most games in program history last year going 3-7 on the season. They started out 2-0 before going on a four game losing streak, but showed big time signs of an emerging program. Their 29-24 loss to Deming was a bit of a heartbreaker, but tight games like that make kids believe in the off-season. Not sure how good Chaparral is really going to get, but they'll sure compete in district this year. Watch for underclassmen quartebrack Quevin Redding to make waves.

Deming Wildcats
Summer Buzz: The Wildcats went from 8-4 in 2009 to 3-7 in 2010. After losing some big time seniors Deming struggled all season long against top tier 4A teams. They played Artesia, Aztec, and Belen before district, that is brutal. They beat Chaparral 29-24 in a key district game and were beaten one week later by Santa Teresa 51-26. Every so often Deming puts together a team and to be honest you never know when they are about to boom. Don't expect an under .500 season to often in Wildcat Country.
Santa Teresa Desert Warriors
Summer Buzz: The Deseret Warriors went 5-6 last year and 2-0 in district play earning themselves a trip to the 2010 play-offs under Head Coach Shae Vierra. Big wins over Fabens, Socorro, Cahtedral, Deming, and Chaparral paired them up with Los Lunas in the play-offs to end the year. The Warriors lose a big senior group and lose Western New Mexico Commit Josh Ramirez who is one of the best athletes you never saw play. It's going to be tough for Santa Teresa to win back to back district titles, but they are the team with the most momentum heading into the pre-season.
the southeast power district is out in front as usual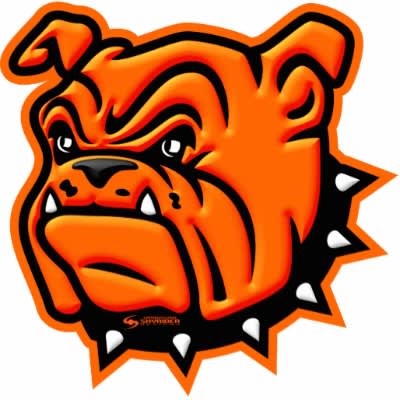 Artesia Bulldogs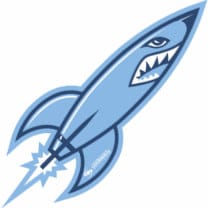 Goddard Rockets
Summer Buzz: It's pretty ironic that Goddard High School is located on East Country Club Road, because everyone of their roster members has that blue collar work ethic under one of the best in the business Sam Jernigan. Last year the Rockets went undefeated in the regular season winning 10-0. Their defense was outstanding as they held seven opponents under 10 points, they also forced four shutouts on the season. In the play-offs rocked Valencia 48-14 before falling to Artesia in Artesia 38-29. This year they return their one-two punch in Ryan Greene and David Anaya. Of course there are tons more from Rocket Land to watch for. Historically when a team returns at least two players of Greene's and Anaya's caliber they are better than the season before. Goddard again is expected to reach the title game as they will be that good.
Roswell Coyotes
Summer Buzz: Roswell went 5-6 last year losing to St. Pius X in the play-offs 42-7. They were much improved from the 2009 season and you'll see them again take a step forward in 2011. Quarterback James Singleton returns for his senior year and though they lose premier running back Kevin Kelley, there is plenty of speed on the outside to make the offense go for the Coyotes. Of course it's going to be tough to bang with Goddard and Artesia late in the year, but those two late season games will prepare them for what should be another play-off appearance.
St. Pius X is the team to beat in district 5-4A

Atrisco Heritage jaguars
Summer Buzz: Atrisco went 0-10 in their first year playing varsity football, but you have to remember they played with zero seniors on their roster. Returning 22 starters from last year and a hungry bunch at that, could make Atrisco an interesting sleeper team to add to the mix of mid-tier class 4A teams. Nate Goode is a rising senior quarterback who has looked very impressive in the summer time and Coach Angel Castillo is very excited about running back Jeremy Sanchez. Atrisco plays a very favorable 2011 schedule, so don't be surprised if they win five to six games.

Del Norte Knights
Summer Buzz: The Knights went 3-7 last season and lost two pivotal district games to St. Pius X and Moriarty, which landed them a spot at home for the 2010 play-offs. This year the Knights return some key offensive weapons from last season like top receiver D'ante Stamps and Jacob Edwell. Before St. Pius X moved in to the district, Del Norte had won back-to-back district titles and you can never count out the Knights come district time. Coach Chris Howe will have his group ready to make some noise around the month of October.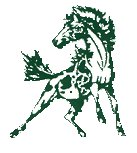 Moriarty Pintos
Summer Buzz: The Moriarty Pintos went 6-5 last season, made the play-offs last year before falling to Valencia 60-34 in the first round of the play-offs. The Pintos had an up and down season, but won their final three out of five games to end the season on a positive note for Coach Bob Allcorn. The Pintos return a few key players, but lose running back Kane Romp, which is a big blow. Historically, Moriarty had been able to rebuild year after year with some very talented hard nose backs. Don't count them out of the play-offs ever.

St. Pius X Sartans
Summer Buzz: Every single season it starts out the same for St. Pius X. They start 1-3 or 1-4 and then start to pound teams around mid season. Last year I went to check them out when they were 1-3 playing host to St. Michael's and all they did was crush St. Michael's up and down the field in a 42-27 victory. From then on out, Pius won their next six games in a row before falling to Aztec in the quarterfinals 55-21. This year they return a ton of talent and it starts at quarterback with Trey Casaus and watch for speedster John Garcia to make noise at several different positions. Pius will be very good once again.
valencia county has three teams that will make a run for the district title
Belen Eagles
Summer Buzz: The Eagles have been a prep football powerhouse at the Class 4A level since John Lerma has taken over as head coach. Lerma is 33-4 since his take over and while Belen has not won a state title, they have been in the hunt in each of the last three years. This year is going to test the coaching power of Lerma, he finally lost his monster three headed backfield that has been nearly unstoppable for the last three years. Daniel Jaramillo, Dylan Barba, Steven Contreras, and 15 other impact players have graduated. Their JV lost just one game last year, so maybe Lerma can fill in the holes quickly than most expect. Belen is a program that is known for being good in waves, is this the year they take a step back? So many questions loom heading into the 2011 season.

Gallup Bengals
Summer Buzz: The Bengals just a two-win team last year under Coach Cyle Balok are a program that has struggled for many seasons over. Now placed in district 6-4A, the Bengals may be a bit more competitive, but in the grand scheme of things, Gallup does not look like a play-off team. They lost key receiving threat Adam Sowers, but return basketball super star Nick August at the quarterback position. The defense will greatly need to improve as they allowed 42 points per game.

Grants Pirates
Summer Buzz: Grants heads into the 2011 season hungry to win a district game as they went 0-5 in district play last year. They lost key games to Miyamura and Gallup, which had the Pirates end the year on a five game losing streak. The good news is that Grants does return some talent. Receiver/Athlete Cody Miller brings back some good experience and up front Grants has some massive linemen like 6-foto-3, 370 pound Jacob Vigil who impressed at this year's Elite 100 Combine. Coach Dale Hooper has some talent and it will be interesting to see if this group can make a run for one of the final spots in the play-offs.

Los Lunas Tigers

Miyamura Patriots

Valencia Jaguars
shiprock looks to continue to defend district 1-3A

Crownpoint Eagles
Summer Buzz: Yet another Northwest Program that has had a tough time making the play-offs and winning district games. Last year the Eagles started off the season with big wins over Newcomb and Navajo Pine, but then lost a tight game against Zuni and lost to Shiprock 42-6. Looks to be another long season for the Eagles, but every once in a great while, Crownpoint makes a small run at the district title. It's going to be tough to beat Shiprock, but who knows…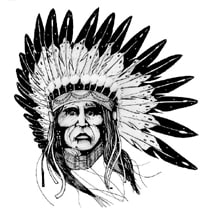 Shiprock Chieftians
Summer Buzz: The Shiprock Chieftains won five games last year earning the district title in 1-3A and earning a trip to the Class 3A play-offs where they would fall to Hatch Valley 48-6. The Chieftians lost some tough games to open the season and did not earn their first win until their match up with Tohatchi. A 37-36 win over Zuni clinched the district in a thrilling game. The Chieftians are the team to beat in 1-3A, but not even a top 15 team in Class 3A.

Thoreau Hawks
Summer Buzz: Through started out the season being shutout in their first four games of the season. They lost to Navajo Prep 44-0, lost to Laguna 36-0, lost to SF Indian 28-0 and lost to Grants 54-0. They did manage to score in their next few games, but only their rivalry game against Tohatchi was lose on the year in a 12-8 thriller. Another long football season awaits the Hawks in the 2011 season.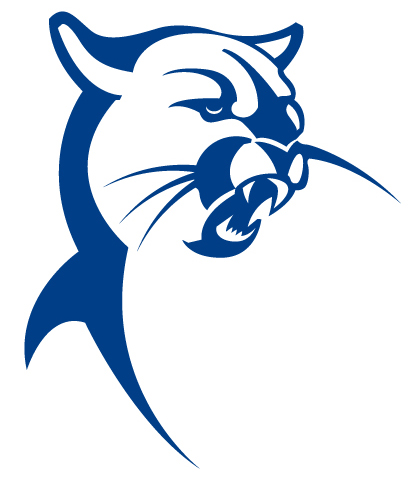 Tohatchi Cougars
Summer Buzz: Last year the Tohatchi Cougars won just two-games on the season, but struggled to put points not he board and lost their final four games of the season. This program has struggled through the years. Since 2005 they have won a total of five games, going winless in the 2007 and 2008 season. Expect another long road for the Cougars in the 2011 season.

Wingate Bears
Summer Buzz: Under Head Coach Donald Pine, the Wingate Bears went 4-6 on the season and missed the play-offs. They did win two big district games to start their district season, but lost to Zuni and Shiprock down the stretch. Wingate is one Northwest 3A program that you will see during the summer season attending 7-On's, etc. and they always have a decent quarterback leading the way. They play in a very soft district and always have a shot to win the district, but since Shiprock has moved in, Wingate has had trouble beating the Chieftians. Another under .500 season expected.

Zuni Thunderbirds
Summer Buzz: The Thunderbirds won eight games last season and missed the play-offs as the NMAA Play-Off Committee only took one team (Shiprock) from district 1-3A. Zuni lost in the final game of the season 37-36 to Shiprock in heartbreaker. In the year Zuni beat Ramah, Mescalero Apache, Navajo Pine, Crownpoint, Laguna, Wingate, Thoreau, and Tohatchi. They lost to Hope Christian in week two 47-6. Zuni is the only team this season that can give Shipriock a run for the disitrict title once again.
robertson looks to separate from pack in 2011

Raton Tigers
Summer Buzz: Has the well gone dry is the big summer question with Raton losing a very talented senior group headlines by New Mexico Commit Dustin Walton. Last year the Tigers went 9-4 on the season before losing to Academy in the semifinals 49-14. Taking over at quarterback is Matthew Ortiz and the new receiver to watch is Devon Casias. Other than that, the Tigers are working hard over the summer to fulfill those giant voids left by some very good seniors. The good news is: their veteran coaching staff returns.

Robertson Cardinals
Summer Buzz: A lot of Class 3A fans are talking Robertson this year and for good reason. Building off a nine win season in 2010, the Cardinals return some big guns to the 2011 season. Watch for prospects like running back Dalan Abreu and quarterback Girard Maestas to be a dangerous combo this season. With Raton losing a ton to graduation, you have to place Robertson as the district favorite. Remember Robertson only lost to loaded Lovington by 20 last year and return most of their weapons minus Daniel Martinez. The Cards no doubt will fly high in 2011.

Taos Tigers
Summer Buzz: It's a tough place to win for some reason, but Taos did win four games last season. Ranked just a few sports up from a team they lost to last season (West Las Vegas) Taos is one of those teams that could be a sleeper in the 3A lower level. Mike Maldonado enters his second year as head coach and was the former coach at West Las Vegas during the 2008 season when West Las Vegas had their last winning season. It could be a matter of time until Taos is a yearly 3A tournament team.

West Las Vegas Dons
Summer Buzz: The Dons have not been that impressive over the last few years, in fact they have not had a winning season since 2008 when the went 6-4 under head coach Mike Maldonado. Uliberri will again have his work cut out for him this year as 3A boasts some very strong teams at the top and with Raton and Robertson in the district, things will be easy come late season. West Las Vegas does not look like a play-off team in 2011.
silver, socorro will be top tier teams in 2011

Cobre Indians
Summer Buzz: Yes, the Cobre Indians lost their head coach too. Long time head coach Brian Miller left after the 2010 season and in steps Jerry Martinez who will try to get one of the smaller enrollment wise 3A teams back on the map after going 2-8 during the 2010 season. Cobre now plays in the toughest 3A district along side Silver, Socorro, and Hot Springs. It's going to be tough for Cobre to make any real noise at the end of the season as they play a difficult schedule. Another very long year expected.

Hatch Valley Bears
Summer Buzz: The Hatch Valley Bears went 6-6 last season losing to Robertson 44-18 in the quarterfinals of the play-offs last season. The spoiler in district 3-3A, the Bears are always a hard nose team that is tough to beat and last year you never knew which team would show up. Was it the team that would lose 42-0 to Silver or the team that would beat Socorro 46-34? Either way, know that Hatch Valley is a 2011 play-off team, but they'll have to fight week in and week out to get to that point. It's not an easy road like it was in 2A many years ago.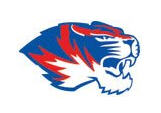 Hot Springs Tigers
Summer Buzz: The Tigers have had a tough time winning over the year last few years and in 2010 they again were under .500 with a 3-7 record. Legendary Head Coach Travis Lee and the Tigers play in the toughest district along side teams like Hatch, Silver, and Socorro making each year an uphill battle with low enrollment numbers. Surprisingly last year, the Tigers did manage to beat Hope Christian and Ruidoso, two more than likely top 10 teams in 2011
Socorro Warriors
Summer Buzz: The only bad news for Socorro heading into the 2011 season is the fact that Damien Ocampo is no longer the head coach, the good news is he is still on staff and will help Socorro try to win their first title in what seems like forever. Over the last few years Socorro has been knocking on the door, in 2009 they lost to Lovington in the 3A finals. Returning is quarterback/athlete Ray Vaiza and the very underrated Ibrahim Maiga who might be the best athlete in Class 3A. Socorro is going to make another run and it's very interesting why no one mentions them in the pre-season.

Silver City Fighting Colts
Summer Buzz: Silver City certainly reaped the benefits for jumping down to Class 3A from 4A in one short year going 9-2 under first year head coach Butch Branson. Not only did they move down a class, they landed premier athlete Ishea Conklin from Cleveland High School due to his father transferring jobs, which made for the perfect storm in 2010. Silver went 5-0 before falling to Clint, Texas and that was their only loss in the regular season before being upset on their home turf by Raton in a 22-21 thrilling football game. Though they lose Conklin to graduation, they return the Bencomo twins at running back and Brandon Reece at running back. Silver should still have enough "go" to make a real push at the title in 2011.
lovington the team to beat, ruidoso the sleeper, portales back in the mix

Lovington Wildcats
Portales Rams
Summer Buzz: I asked this question on the message board yesterday: When will Portales be back in the 3A mix again. All there was were crickets… However after going 1-9 last season under first year head coach Mark McAfee the Rams do have a good nucleus returning and remember they only lost to Raton last year 38-34. They might not be an elite 8 team this year, but it's only a matter of time until the Rams jump into the 3A conversation again.

Ruidoso Warriors
Summer Buzz: If you follow Ruidoso Football, you know that their big time success comes in spurts and looking at their incoming talent pool, it's likely that this year is a big year for the Warriors and Coach Kief Johnson. The Warriors went 5-6 last season, but return some very good talent to the 2011 season. Watch for 6-foot-3, 225 pound quarterback Sam Williams, Julian Lopez, and star linemen Warren McCracken. This team is loaded to say the least.
private school league up for grabs this season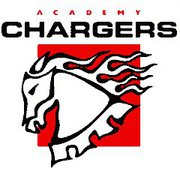 Academy Chargers
Summer Buzz: After losing Kevin Claus from the 2009 season, no one expected the Chargers to make another run for the 3A title expect the Academy Roster. The Chargers not only proved they were an underrated bunch once again, but won their first 10-games in a row. During the 2010 play-offs against a loaded Raton team led by D-1 quarterback Dustin Walton, the Chargers smashed Raton in Albuquerque 49-14 to advance to the 3A title game against Lovington where they would lose 60-43. This season they lose Brandon Branch to graduation, but return 3A sleeper running back in Nash Phillips. Will it be enough to make another run?

Hope Christian Huskies
Summer Buzz: Entering just their third year of prep football, the Hope Christian Huskies will try to improve from their average 6-5 season in 2010. During the first round of the play-offs the Huskies nearly beat the Socorro Warriors in a 33-22 tight game throughout. The big question mark for Hope Christian is whether or not 6-foot-9 Arren Wells and 5-foot-8 speedster Paul Seaton will play football this year. Both are huge hoops players and we all know that basketball is king at Hope Christian. If those two do play, Hope Christian could turn into the 3A final four sleeper.

Pojoaque Elks
Summer Buzz: The 2011 Elks are coming into the season with a new head coach and what seems to be some good momentum at least in the summer season. The Elks went 4-7 last season beating Wingate, Cuba, Santa Fe Indian, and Espanola Valley. They are led by Louie Martinez who has been the quarterback at McCurdy over the last few years. Martinez has been playing for what seems like forever so he should have some good experience under center. It's going to be tough for Pojoaque to make noise playing in district 5-5A, but if they can stay at least .500 on the season they do have a shot to make the play-offs this year.
St. Michael's Horsemen
Summer Buzz: The St. Michael's Horsemen underachieved last season going 7-5 with a few next level players on their roster. They battled Lovington in a 42-26 loss in the play-offs, but other than that the Horsemen failed to reach expectations. Though they lose some high profile names like Russell Disch and Michael Lamb, the Horsemen will re-load with many new faces this year. Junior Quarterback Cory Serna will take over the reigns and watch for Santos Coppola to emerge as a bit time two-way player. The Horsemen could struggle early getting the offense to full steam, but they are always tough to beat late in the season.

Santa Fe Indian Braves
Summer Buzz: The Indians went 4-4 last season after losing their first four games of the season. The program which has one of the top high school football stadium atmospheres in the state is a young program that is moving in the right direction. Beating Carrizozo last year was a huge step forward for the program. A winning season would be huge for the Chiefs. In 2009 the Chiefs went 1-9.
District 1-2A Up for grabs entering 2011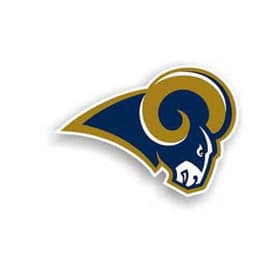 Cuba Rams
Summer Buzz: Cuba has literally no where to go but up from the 2010 season. On the year they were outscored by a combined 494-31. They did not score a touchdown until the eighth game of the season. They ended the year with a 55-0 loss to Newcomb. Cuba's last winning season was in 2007 when the made the Class 3A state play-offs with a 6-5 record. Pre-Season Rank is 101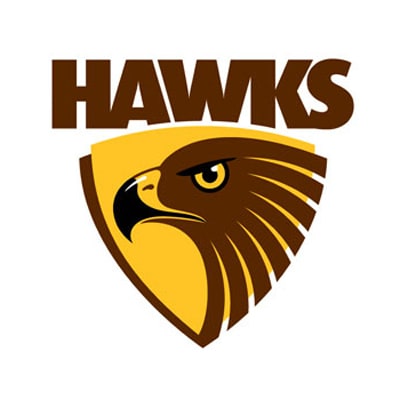 Dulce Hawks
Summer Buzz: Last year Dulce went 5-5 after losing their first three games of the season. They lost to Escalante, Questa, and lost to Laguna before turning things around to beat Navajo Pine, Newcomb, and Navajo Prep. They made the play-offs at the end of the year, but were rocked by Tularosa 51-0. On the year they were outscored 252-248, a difference of just four points.

Navajo Pine Warriors
Summer Buzz: Another Northwest Football Program that has had a tough time winning throughout the years, in fact their last winning season came in 1996. Last year they started the year 0-6 until they beat winless Cuba 35-0. They played tough in the final game of the season losing to Ramah 42-28, scoring the most offensive potions they had scored all season long. They allowed an average of five scores a game on defense. Another long year is expected in Warrior Country.

Navajo Prep Eagles
Summer Buzz: After starting the season 6-2, the Navajo Prep Eagles were looking at one f their best seasons maybe ever. A tough few losses down the stretch to miss the 2010 play-offs. Their end of the year 36-16 loss to Dulce is a game they have to be thinking about as they enter their off-season work-outs this summer. Watch for this team to make a run at the district in 2011.

Newcombe Skyhawks
Summer Buzz: The Skyhawks went 5-4 last season and started the year with two big wins. They beat Whitehorse, Utah and then beat Tohatchi. They then were beaten badly by regional 3A rivals like Wingate and Crownpoint, but did have some district twins late in the year. They beat Ramah 26-18 and beat Cuba to end the year 55-0.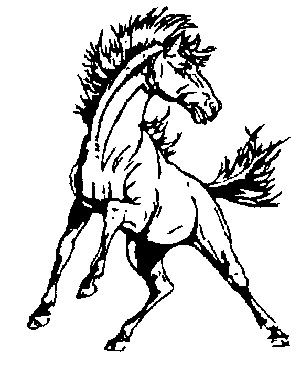 Ramah Mustangs
Summer Buzz: The Mustangs won a six games last year, but also had some ugly losses on their plate. A bit of a two fold team with lots of season ups and downs. They did end the year with wins over Cuba and Navajo Pine, but none of their six wins were really nothing to write home about. A key loss to Newcomb by a score of 26-18 kept them out of the 2010 play-offs.
SAnta rosa the clear team to beat in the district

Clayton Yellow Jackets
Summer Buzz: Clayton won just one game in the 2010 season under their new head football coach (please submit name). Their lack of success is nearly a 180 degree turnaround from the success that Bobby Spinelli had with the Yellow Jackets in the two previous years. In 2009 they went 8-2 and lost in the title game and in 2008 they reached the title game losing to Ft. Sumner. This team could rise as the year progresses, but playing in Class 2A does them no favors. Watch for 6-foot-6, 310 pound linemen Cameron Mock to lead the way.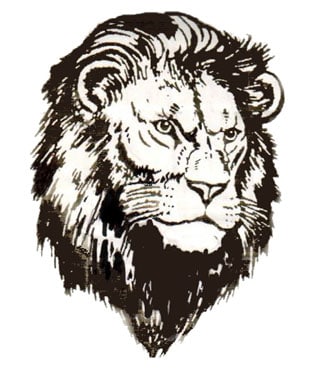 Santa Rosa Lions
Summer Buzz: Just when you counted out the Lions after their 1-4 start last season, they finished out the season winnings seven in a row along with the state title. They beat a very well put together Tularosa Wildcat's team to claim yet another 2A banner. Santa Rosa does lose some big weapons in the backfield, but as long as they run that misdirection single wing that they've always ran, Santa Rosa will be Santa Rosa. One of the greatest small school football programs in New Mexico still to this day.

Texico Wolverines
Summer Buzz: 2A is a battlefield of very good teams and though Texico went 6-4 last season, they can bang with the bigs of 2A any day of the week. They have a quality football program and the young Ryan Autrey will get Texico in the finals one day, it's just a matter of when. This season some question marks remain on the offense after losing some key multi year starters and it will be hard to beat Portales for a second straight year. Overall, Texico will be a final eight team and more than likely a semifinalist in 2011.

Tucumcari Rattlers
Summer Buzz: Yet another team that has lost their head coach after the 2010 season. Daniel Hutchins who led Tucumcari to their first district win in quite some time recently took the Eunice job and vacated a post that he built from scratch. Returning is Angelo Montano and 350 pound David Pacheco who Hutchins said was on the verge on landing a D-1 offer. Tucumcari is going to have some talent, but the question remains who will be their coach this season?
tularosa once again is out in front, followed by lordsburg

Estancia Bears
Summer Buzz: Estancia, yet another program to lose their head coach. I know you're probably laughing, but it's true. There was a ton of head coaching turnover in the off-season and Estancia lost Dusty Giles to Ecalante where he used to coach three years ago. Estancia a program that has great facilities for a small school should have some talent returning, but they take a big blow losing Giles. Estancia should be an over .500 team, but no way they beat a team like Socorro again in 2011.

Laguna Acoma Skyhawks
Summer Buzz: The Hawks started the season out winning their first five out of six games then in district play they were pounded by Lordsburg, Tularosa, and Estancia by a combined 144-14 and missed the 2010 play-offs. After the season Head Laguna Acoma Football Coach Tracy Spencer was fired after three short seasons with the Hawks. The new head football coach is Roger Cordova a former assistant coach at Valley High School.

Lordsburg Mavericks
Summer Buzz: Long time head coach and one of the best in the business at producing tough teams to beat Louie Baisa should have the Lordsburg Mavericks back above .500 during the 2011 season. They were pretty young last season not starting many seniors and though they ended the season being outscored 85-0, what does not kill your program makes you stronger. Playing Lordsburg like always will be tough this year. Expect them to win six to seven games.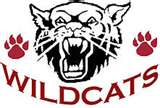 Tularosa Wildcats
Summer Buzz: The Wildcats nearly pulled off the perfect season in 2010 going 12-1 only to fall to Santa Rosa 13-6 in the state title game. While they lose Levi Silva and Emery Coleman the Wildcats return Jim Coleman who projects as one of the top prospects in the southwest region of New Mexico both football and basketball wise. The Wildcats might not have the power they've had in the past two seasons, but Coach Bryan Jones and Co. will have a steady group in the 2A hunt.
eunice has the weapons to do damage in 2011

Dexter Demons
Summer Buzz: The Demons had a tough season last year going winless on the season. It was a big step backwards from the years under head coach Tim Fuller. It's hard to believe that just three-years ago Dexter went 11-1 on the season only losing to Texico in the final game of the season 28-26. This program has a long road to recovery.
Eunice Cardinals

Loving Falcons
Summer Buzz: The Loving Falcons went .500 last year which was a huge jump from the 2009 season when they went winless. Last year the Falcons beat Mescalero Apache, Hal, Carrizozo, Dexter, lost to NMMI 27-26 which knocked them out of the play-off race. District 4-2A is tough to win especially with Daniel Hutchins taking over Eunice and Randy Montoya taking over NMMI. 2A is always stacked and it's going to take a magical season in order of the Falcons to make a run at the play-offs.
NMMI Colts
Summer Buzz: You never know what type of talent you're going to get at NMMI, but we do know that NMMI will be well coached as always with Randy Montoya taking over for David Lynn. Quality coach for a quality coach. NMMI won three games last year, but missed the play-offs going 2-1 in district. If they get some talent and some bigs this year, Coach Montoya will give Eunice a run for their money.
escalante and mcurdy expected to duke it out for district title

Escalante Lobos
Summer Buzz: You have to be excited if you're an Escalante Lobo fan this season because of the fact that you lost a quality coach, but gained a quality coach in the off-season landing Dusty Giles who was ironically already the head coach in Escalante a few years back. Last year Escalante won seven games and according to Dusty Giles, there is talent in the far north of the state, you just have to coach it. If you can muscle your way to the top in Class 1A you can make some noise on the statewide level.

McCurdy Bobcats
Summer Buzz: McCurdy is a dangerous Class 1A program and they made some noise last year under rising head football coach Eric Vigil. They lost to Mesilla Valley early in the season 14-13 and lost to Mesilla Valley later in the play-offs 27-7. The Bobcats lost some impact players to graduation, but they should give Escalante a run for the district once again. McCurdy is not a true threat to be even a final four team, but they are a well coached team that is going to beat tough to beat night in and night out.

Questa Wildcats
Summer Buzz: Over the last five decade Questa's football program has had a major time winning football games. Their last winning season was in 2004 when they went 6-4 and made it to the second round of the play-offs. Since then, Questa has posted six losing seasons in a row. Last year the Wildcat's only win on the season came against winless Cuba which they won in week one by a score of 52-0.

Bataan Military
Summer Buzz: The Fighting Sea Lions went 1-5 during the 2010 season beating only Magdalena to open the season. This young football program in new to Class 1A and has struggled to win any football games over the last three years. Expect a similar season for the Sea Lions heading into the 2011 season. Winning might not be in the cards for this program for quite some time.
Ft. Sumner is district favorite as well as statewide favorite

Cloudcroft Bears
Summer Buzz: In 2009 Cloudcroft played in Class 2A and went 1-8. They moved down to Class 1A in 2010 and went 1-7. Tough year for the Bears as they barely scored 54 points on the season and were shutout five times. Their only win on the season came against winless Magdalena in late September. Their last winning season was in 2006 when the Bears went 7-4 under Head Coach Joey Rogers.
Ft. Sumner Foxes
Summer Buzz: Everyone was talking about the Hagerman Bobcats last season and all the Ft. Sumner Foxes did was win their seventh title since 2000 when it was all said and done. The Foxes led by head coach Matt Moyer went 11-1 last season beating a very good Hagerman team in the finals 17-12. This year Ft. Sumner will be starting many new faces, but that factor just does not seem to matter when talking about prep football success. Like always, expect the Foxes to be dominate in Class 1A.

Hagerman Bobcats
Summer Buzz: Hagerman suffered not one, but two setbacks at the end of the 2010 football season. One they lost in the state finals to Ft. Sumner 17-12 and their beloved head coach Randy Montoya bounced to NMMI during the off-season. Many have said that Montoya left because the well ran dry in Hagerman, but of course that is just hearsay. Look at what Hagerman has done since the beginning of the program and you'll understand that Hagerman has a town of winners, especially when it comes to football. Replacing Isaac Bejarano and Michael Garcia will be tough to do, but Hagerman should still be a top flight team in Class 1A.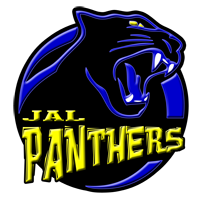 Jal Panthers
Summer Buzz: Jal loses Head Football Coach Jimmy Samaniego and that can either work positively or negatively depending on how the kids respond to the new coach. Jal has put together some very good football teams throughout history, but has not seen much elite success over the 2000 period. They play in a tough district along side Ft. Sumner and Hagerman, so it's always going to be a battle come district time.
is this the year mesilla valley blows up?
Capitan Tigers
Summer Buzz: Yet another program that lost it's football coach after the season. Jason Hightower took the AD position and as far as we know the Capitan job is still on the board. Last year the Capitan Tigers joined Class 1A, made it to the play-offs before losing to Escalante by a score of 40-12. It was not that long ago that this program was a nine game winner and a title game contender in Class 2A. You might think they have hit a dry spell in quantity athletes until you realize the baseball team just ran through the Class 1A baseball scene with only two seniors. Capitan should rise again shortly.

Carrizozo Grizzles
Summer Buzz: It's been a while since the Grizzly had a football team make some noise in the 1A ranks. Last year they went 2-6 and lost some big games down the stretch to teams like Mesilla Valley, Mescalero Apache, and to Capitan. Over the years Carrizozo has forged some very good football teams and every so often those teams come around. Don't sleep on them two-years in a row. Their last winning season was in 2007 when they went 10-2 on the year losing to Ft. Sumner in the title game.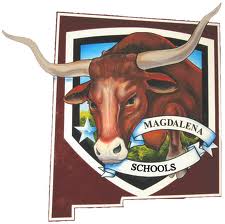 Magdalena Steers
Summer Buzz: Former 8-Man team Magdalena had a very tough year in 11-man football losing every game of the season. They nearly beat Mescalero Apache in week seven 38-37, but then lost their next two games by a combined score of 105-0. On the year, the Steers were outscored 421-84. Magdalena over the years has played tough in 8-man so don't write them off just yet. They have some good athletes in that region of the state.

Mescalero Apache Chiefs
Summer Buzz: The Indians went 4-4 last season after losing their first four games of the season. The program which has one of the top high school football stadium atmospheres in the state is a young program that is moving in the right direction. Beating Carrizozo last year was a huge step forward for the program. A winning season would be huge for the Chiefs. In 2009 the Chiefs went 1-9.
Mesilla Valley Son Blazers
Summer Buzz: Entering just their third year of football the Son Blazers under Head Coach Charles Cleghorn bring a fierce passing attack to the table and will look to make some noise in Class 1A. Last season junior quarterback Tim Vida threw for 3,000-yards and 30 touchdowns making him one of the top small school players to watch for this coming season. Also watch for key receiving threat Trey Correa. In Class 1A there is not a ton of team talent, so expect the Son Blazers to be a final four team or even a team that wins the next 1A title.
[rl]